Since I've been disappointed by the color performance of recent DSLR cameras, i got myself some old Canon EOS 650 with a Fuji Velvia 50 slide film. The slide film looks great on a slide projector but how do I get this pictures into my computer ? After reading a bit in the web i found some interesting site: film scanner.info – german reviews . In my university's labs I found a Nikon Coolscan 8000 ED (4000 eur).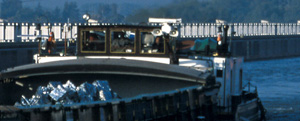 Doing further research in the web I found some forum threads about scanning slides with your DSLR using homemade slide scan adapters. Just use a dark box with holes for the light source and the lens and place the slide in front of the light source (cold light "day light lamp" with 5000 Kelvin should be best choice).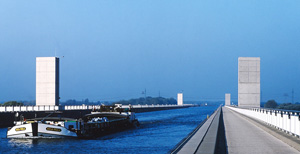 My results weren't that good, I had to do lots of post processing. There are old M42 bellows for slide scanning that you can use with a simple "M42 to EOS adapter". Using that with a light panel or some 5000K lamp with good diffuser glass should give better results.
The Nikon Coolscan 8000 ED gave me like 8–9 MP(megapixel) and my homemade solution with the Canon EOS 300 D about 3–4 MP of the Fuji Velvia 50 which is supposed to have 25 MP on drum scanners. Color quality didn't impress me at all on both systems. Slides were made for slide projectors. Maybe I'll find a better scanner (or just good scanning software) one day.