Since Parallels doesn't like .bin/.cue images, i had to convert it into an .iso image. A few guides pointed out that simple renaming of the files might be enough, but that didn't work at all. So i was searching for free-ware solutions and couldn't find anything. Toast Titanium was the last chance.
You simply right click on the .bin file and open it with Toast. Next you click "Save As Disc Image".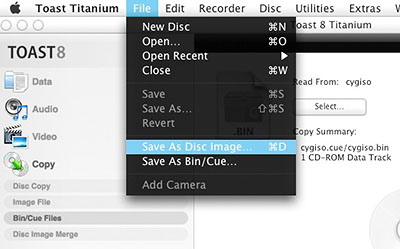 Finally you just rename the file extension from the default .toast to .iso.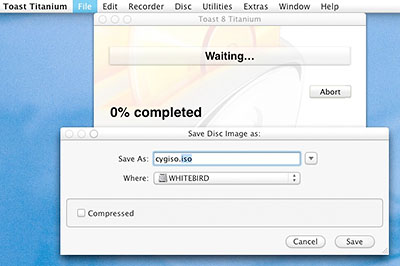 After a minute Toast was ready and i was able to boot from the .iso image in Parallels. Worked for me.
posted in mac os x | 89 Comments