Just after the iLife 06 installation (on Mac OS X 10.4.7)  I discovered a few problems with iTunes. After like 5 minutes of playback the sound was muted, but not via the menu or by system settings. So I rummaged in a few forums and found out that installing iLife 06 changes some audio settings in OS X.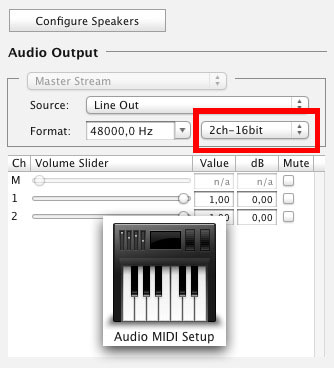 All you have to do is changing the "Applications – Utilities – Audio MIDI Setup – Audio Output" configuration back to a "2ch" 2 Channel output. This fixed it for me.
This entry was posted on Thursday, July 27th, 2006 at 10:13 am and is filed under
mac os x
. You can follow any responses to this entry through the
RSS 2.0
feed. You can
leave a response
, or
trackback
from your own site.