When checking page layouts everybody wants to see their layouts as big as possible and sometimes wants to see the double page layout, just like a book

( 2 pages next to each other on one screen).
Adobe Acrobat Reader in its recent version 7 doesn't support this feature in their full-screen mode. So I had to search for some alternative PDF viewer.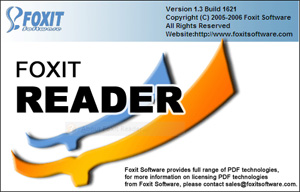 FoxitReader (Freeware) is fast, starts in a split second and features double-page facing in fullscreen mode. Don't be afraid of the ugly web-site and the more ugly screenshot.

On some properly theme-d Windows XP its looks really nice, even better than Acrobat with all its colorful buttons.